NOTES BY NORSE:   HUFF supports this demonstration of concern (some of us would say "rage") about the unnecessary slaying of Sean Arlt, author of the book Manifesto of Love, who was shot four times fatally within a period of 20 seconds in spite of a clear "mental health watch" designation which the SCPD was aware of.

               HUFF has long-standing concerns about Chief Vogel's department which we have itemized in detail in past demonstrations (See  https://www.indybay.org/uploads/2014/12/13/flyer__for__12-17.pdf AND https://www.indybay.org/uploads/2014/12/03/grand_jury_protest_updated.pdf .

               Though less so in recent months, SCPD continue to harass the Freedom Sleeper protest (which is ironically trying to relieve police of the burden of enforcing anti-homeless laws).  See https://www.youtube.com/watch?v=MqVRFIZIkBs for police harassment of unhoused folks at Freedom SleepOut #67 two days ago.    Another of the many examples of police force against peaceful protesters is "Santa Cruz Police Arrest Journalist and Issue Stay Away Orders at Community Sleepout #5" at https://www.indybay.org/newsitems/2015/08/16/18776253.php.          Videoed examples of SCPD violence against unarmed people include "Video Surfaces of Santa Cruz Police Officers Hitting and Tasing Man" at https://www.indybay.org/newsitems/2015/03/11/18769816.php and "Police Injury of Homeless Man Still Unresolved" at https://www.indybay.org/newsitems/2015/02/18/18768736.php

HUFF Flyers calling for deep police reform in Santa Cruz are at Video of the Officer Vasquez's takedown of Richard Hardy in this last incident can be seen at https://www.youtube.com/watch?v=1Tyj3yxwy-o

Manifesto of Love
Date
Saturday October 22
Time
6:30 PM – 9:00 PM
Location Details
Santa Cruz Town Clock, corner of Pacific Ave and Water St, Santa Cruz
Event Type
Vigil/Ritual
Organizer/Author
Free SANTA CRUZ
MANIFESTO OF LOVE
…to end police violence and the criminalization of those without homes.
October 22nd No Police Brutality Day
Saturday, October 22, 2016
Candle light vigil starts at 6:30 PM
Town Clock
Pacific Avenue and Water and Front Streets, Santa Cruz
REMEMBER SEAN SMITH ARLT, AUTHOR OF THE LOVE MANIFESTO
"He was loving, caring, kind, and greatly inspired by social justice issues."
"I'm' just amazed that they shot a man with a rake," said neighbor Larry Millsap.
Sean's neighbor, Margaret Nelson said "We have to as a society step up and find a way to deal with mentally ill people when they're out of their minds that doesn't entail just killing them because they don't respond."
The Santa Cruz Police killed a mentally ill residence Sean Smith Arlt on the West Side. A second mentally ill person, John Blinkenberg, took his own life during a stand off with the police and their BearCat Armored Vehicle. This is part of a nationwide crisis where police use deadly force on people of color and the mentally ill. Call on the Santa Cruz Police Department to use a compassionate response for those suffering from mental health issues or forces to live on our streets.
October 22nd No Police Brutality Day started in 1996 in response to a number of high profile murders by the police of people of color and the brutal repression of non-violent protests.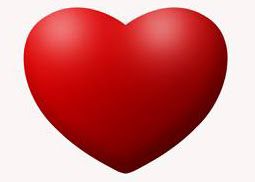 For more information or to leave comments, go to https://www.indybay.org/newsitems/2016/10/20/18792493.php